Hi,
I recently got the Maestro ADS-MRR to get an aftermarket head in a '12 Focus HB SE that had the stock 4.3" screen. I find the Kenwood interface kludgy, but it's leaps and bounds better than the stock stuff. Some questions that I figure others have run into here:
- I was wondering if you could retain the stock microphone in the car or if it'd be better to utilize the one Kenwood gave me? I can hit the sync button but it seems like I didn't connect the microphone up properly.
- There are 2xRCA and a small 3-pin connector that yields a headphone/1bit dac jack. I've not tried the RCAs that come from a different harness, but the docs show the 1bit dac going right into the back of the head. I think this is not correct, though.
- Can you reprogram the steering wheel controls from the head or would it needs to connect back up to a PC? When I am listening to mp3s via the thumbdrive, the fwd/back buttons will change songs but holding either down won't fast-forward or rewind. It's annoying. I can do it on the dash, though.
- Is there a way to retain the stock USB port that's in the center console/armrest? How about the 1bit dac jack there?
The dash kit yields one more USB port that I share between a thumb drive and when I use android auto.
- Is the only way to get my Sirius back to purchase a Sirius Tuner?
https://www.amazon.com/SXV300AZV1-Conne ... 07QJH1Z8B/
Connectors on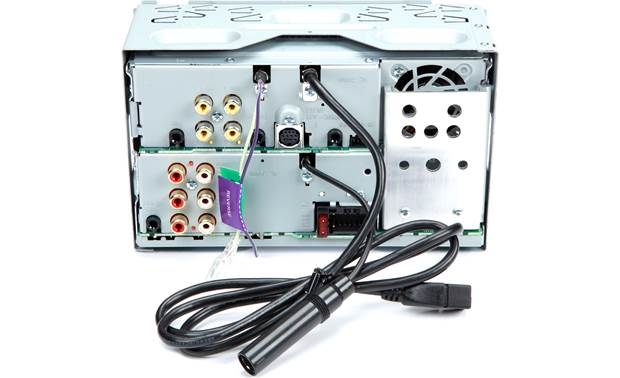 Equipment Other things: Kenwood DMX706S, Maestro KIT-FOC1, METRA 40EU10.
Thanks!